Hubspot offers certifications, short courses, and lessons.
If you're having trouble with certifications, the Frequently Asked Questions page is where you should go. This page is for general information.
Before assigning certifications, there are a few important pieces of information you should pass along to your students. Read that here.
What types of certifications do you offer?
HubSpot offers two types of certifications: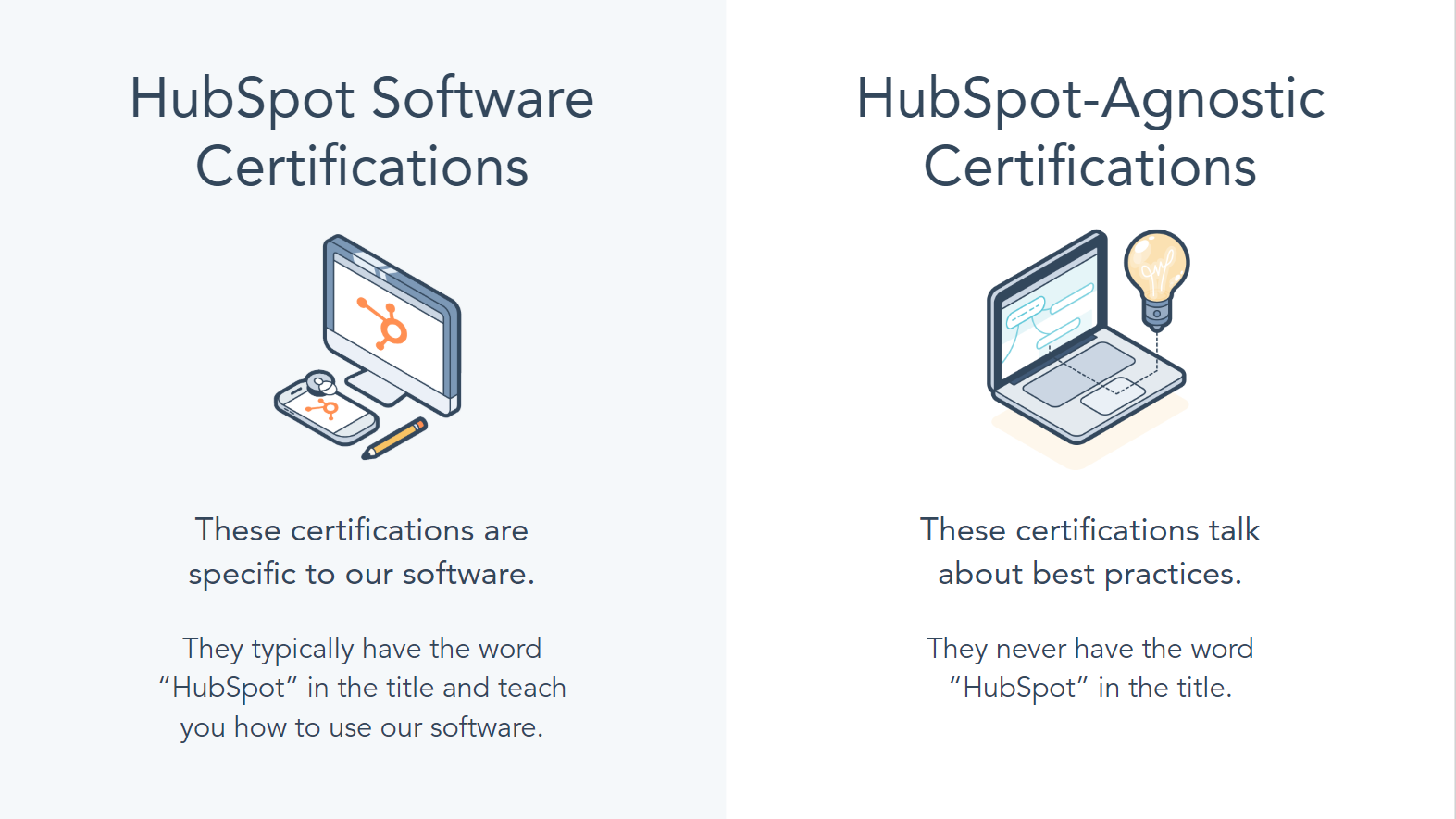 Certifications will allow your students to complete a series of courses, a final exam, and receive a badge upon completion, which they can post on LinkedIn: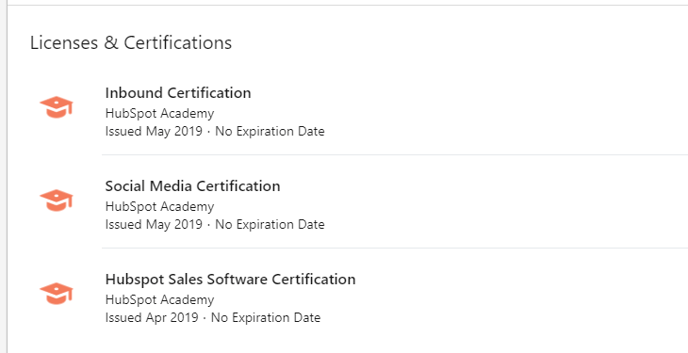 You can track their progress in your HubSpot Portal once you join the EPP. Because a formal certification can be posted on social media and signal to employers that a student is adept at certain skills, we find that certifications are the preferred method of assigning coursework.
Other than certifications, what else do you offer?
Other than certifications, there are "short courses" and "lessons" - both can add value to your coursework.
Short Courses are specialized and take less than an hour to complete. The short course are the building blocks of certifications. They typically include quizzes, but not final exams, so students will not receive a certification or badge upon completion of a short course. However, they can still produce screenshots for you to prove that they've completed assignments or exercises.
A lesson - our smallest asset - is a collection of videos with no quizzes or exams. It might be good to use this during class, as a point of discussion, or on an informational basis.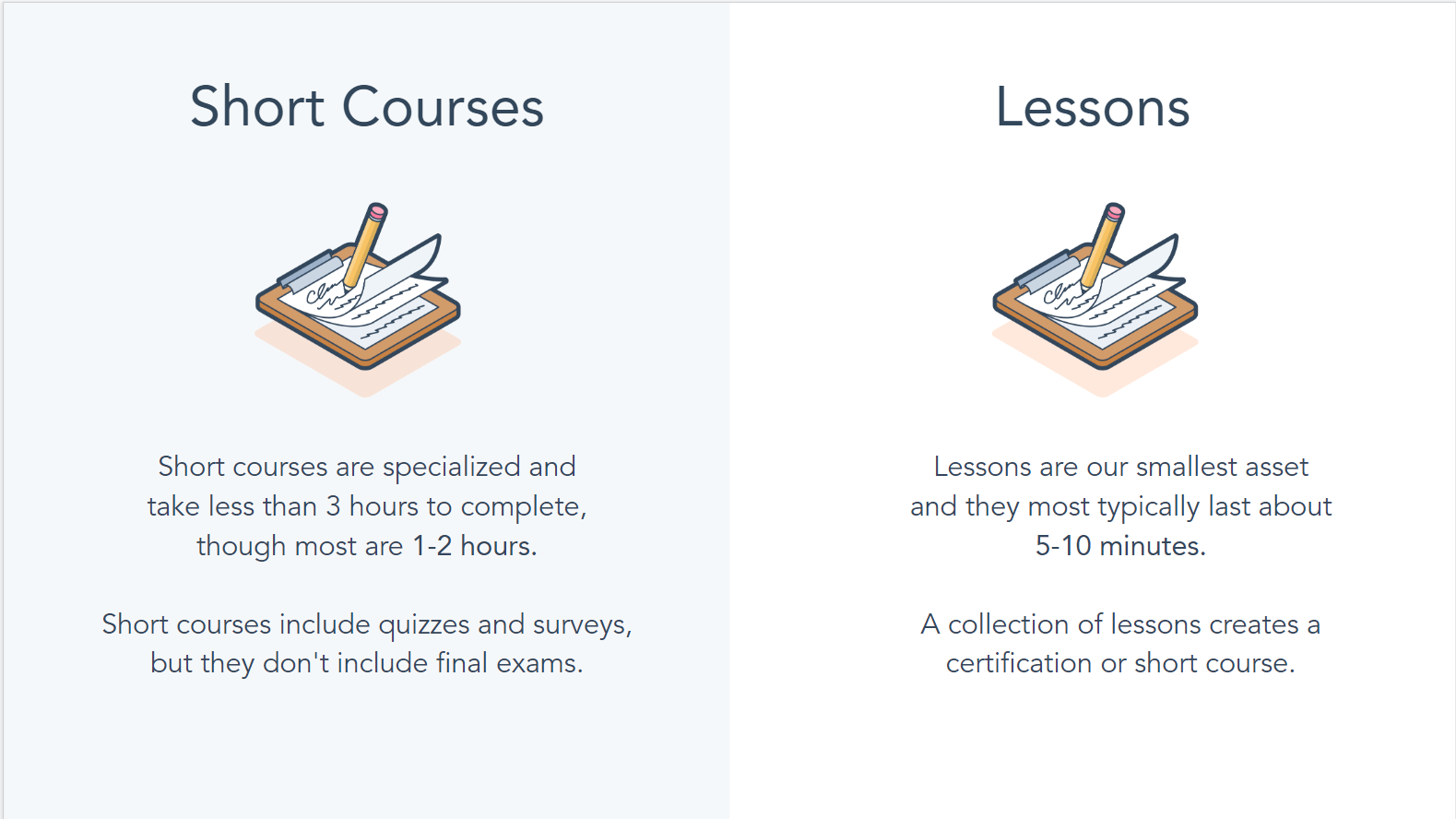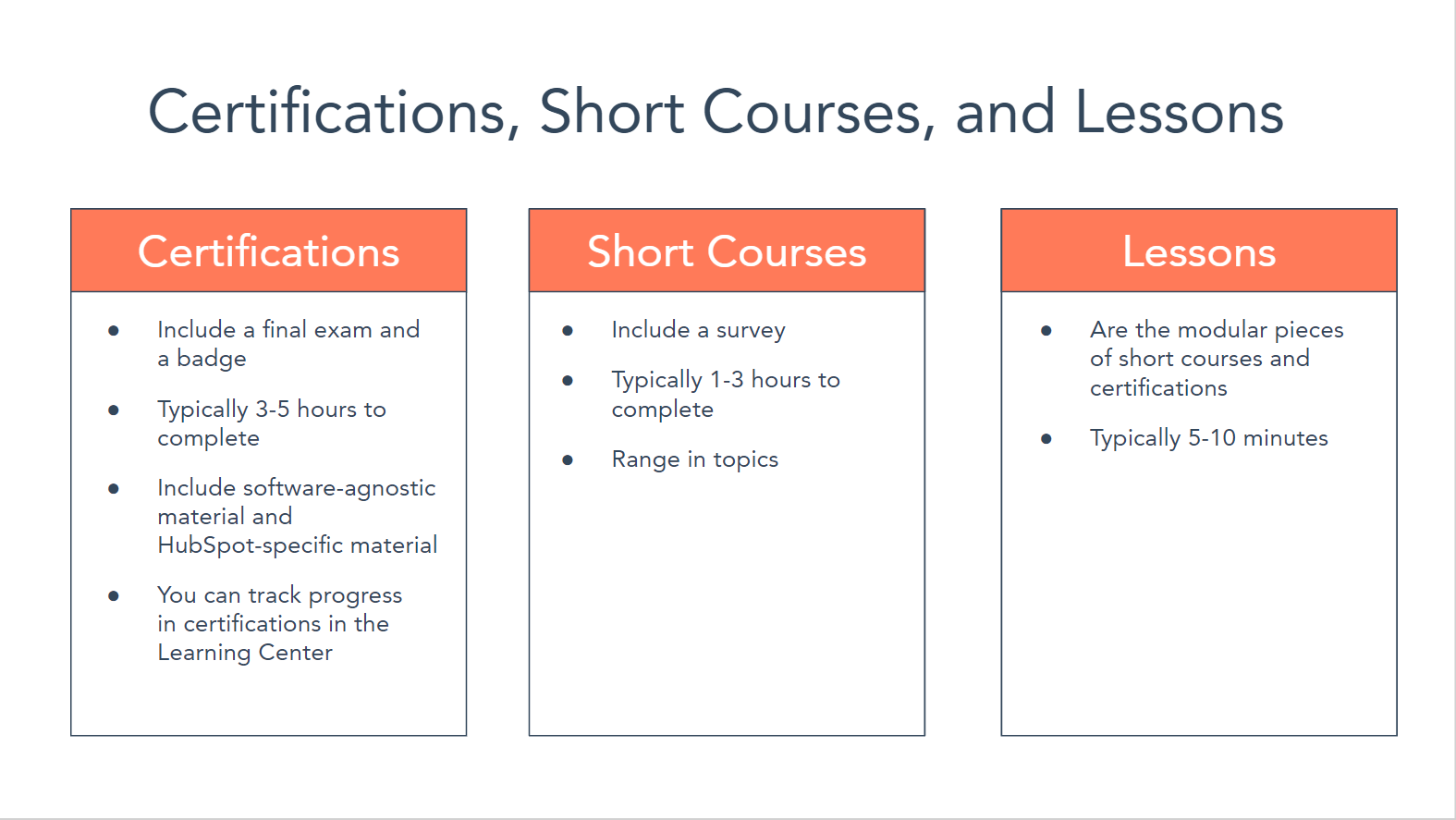 How do you get started assigning certifications? Check out our article here.