How do I access HubSpot Academy while logged into my portal?
You can easily access the HubSpot Academy app while logged into your portal
Step-by-Step Written Tutorial
While logged into your EPP portal, click the carrot at the top right corner of the screen.
Click "HubSpot Academy"
Now you can search for the certification you would like to take using the search bar!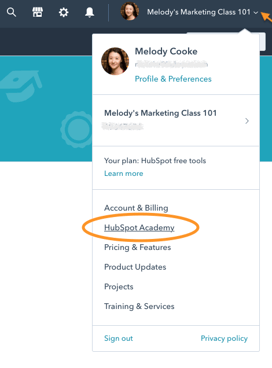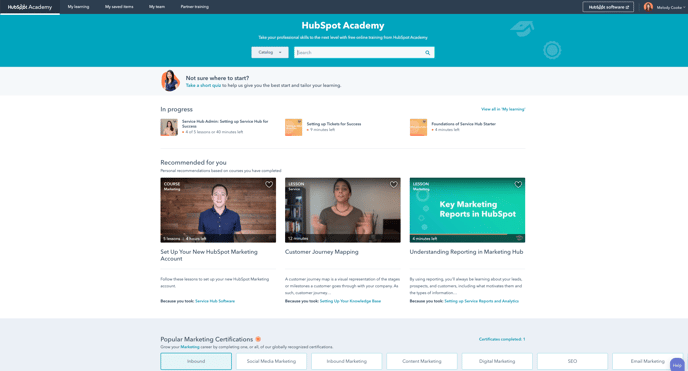 Need some certification recommendations? We suggest HubSpot Software Certifications
-----
We would love your feedback on this article and onboarding process! Please click "yes" or "no" below to let us know if this is helpful.