HubSpot has released a new feature that allows users (i.e. students) to share their certification achievement!
Benefits of Achievements:
Instructors can verify their students' completion with the unique verification link that is specific to the user (works in tandem with how to track your students' certification progress)
Students can now easily share on their LinkedIn and social media profiles
Video Tutorial
Step-by-Step Instructions with screenshots
Step 1. Complete Certification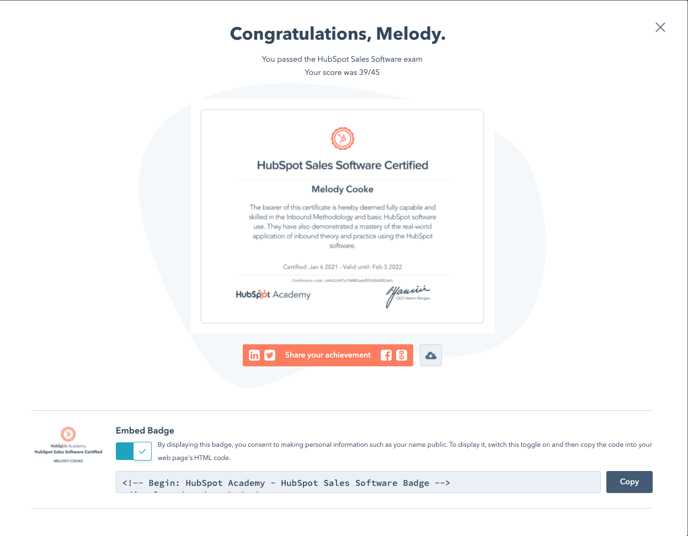 Step 2: Make the Achievement public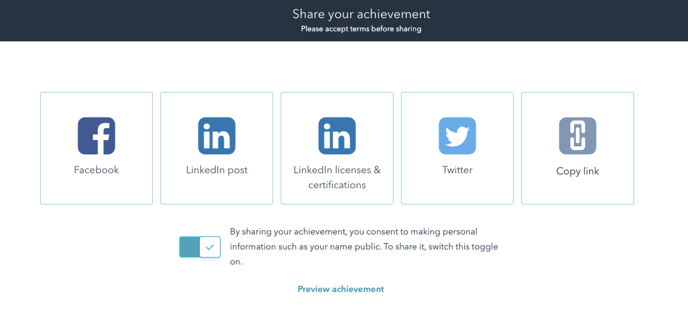 Step 3: Share your Achievement page (url link) with your professor
Here is an example: https://app.hubspot.com/academy/achievements/mtqq7vhx/en/1/christine-lee/inbound-marketing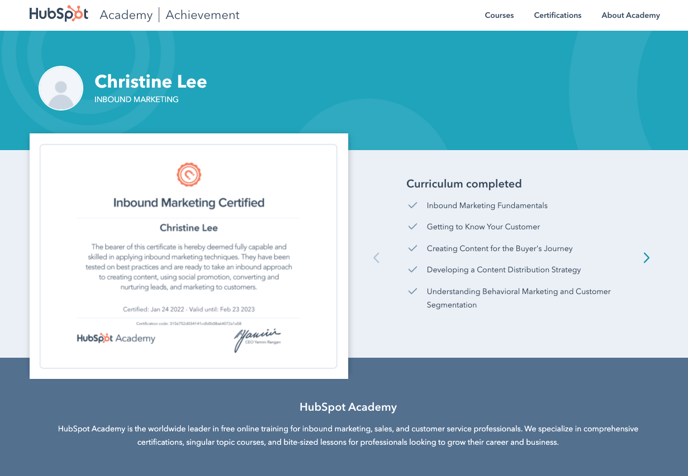 For more information, visit HubSpot's Knowledge Base article on Achievements
-----
We would love your feedback on this article and onboarding process! Please click "yes" or "no" below to let us know if this is helpful.