Learn how to rename your portal to your desired name for optimal organization, especially if you own multiple portals.
First, check that you are in the correct portal:
Cross reference the portal's HUB ID with your "Congratulations and Welcome to the EPP!" email with the HUB ID listed under your name in the top right-hand corner.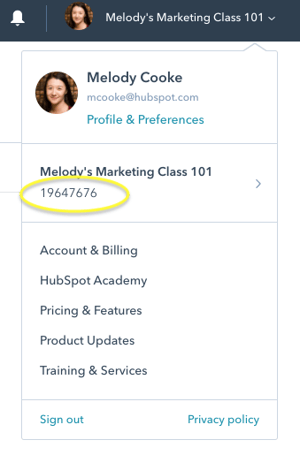 You can also check the URL which will list the HUB ID number, matching the HUB ID in the drop down box on the top right-hand corner.

Next, follow the below steps to rename your portal if desired:


Video Tutorial
Step-by-step Instructions
1. While logged into your portal, navigate to the "gear" icon in the top right-hand corner.
2. Click on "Account Defaults" on the left-hand bar
3. Type in the desired name for your portal to rename it from "edu.com"
a. If this is your first time clicking "Account Defaults", you will have a pop-up automatically asking you to "Name your account". Type in your desired name and then click "Save name"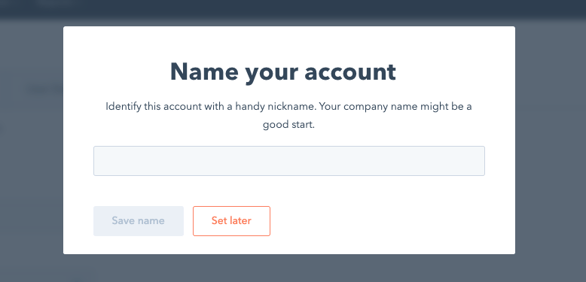 b. If you do not have the above pop-up or clicked "set later" in the past, you can rename your portal by typing in your desired name under "Account name" and then click "save" on the bottom of the page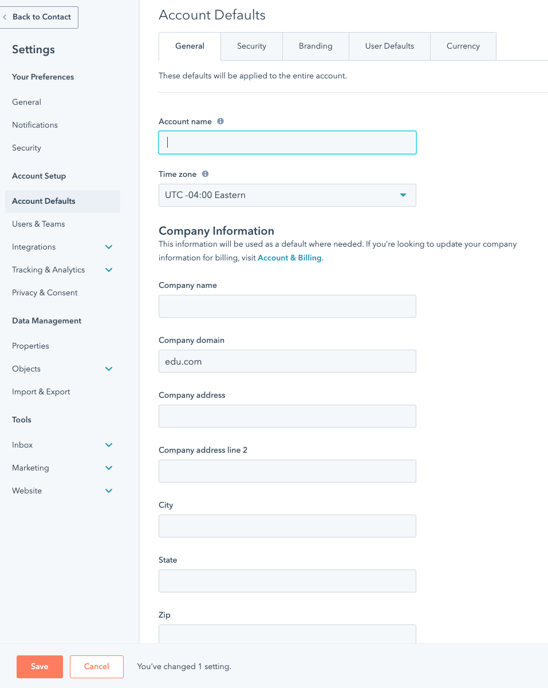 4. Give the portal about 1 minute to refresh and the name will be updated in the top right-hand corner!
-----
We would love your feedback on this article and onboarding process! Please click "yes" or "no" below to let us know if this is helpful.