Learn how to activate your portal after being approved and accepted into the Education Partner Program (EPP).
Step-By-Step Written Instructions Tutorial
1. Navigate to your email where you will receive an invitation from HubSpot (noreply@hubspot.com) called You've been invited to join HubSpot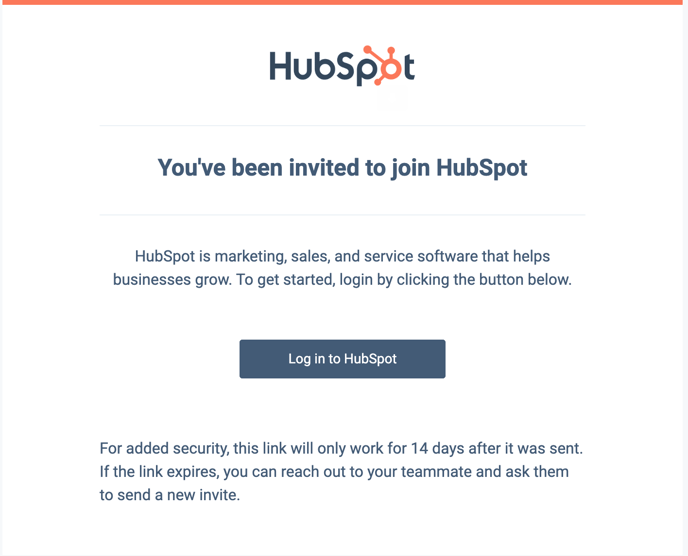 Note: Make sure to activate your portal within 14 days of receiving the email so your activation link does not expire! If you have trouble logging in or activating your account after 14 days: go to app.hubspot.com, click "Forgot my password", and enter the email address you used to apply for the program. You should receive a new activation link.

2. Open this email and click Log in to HubSpot.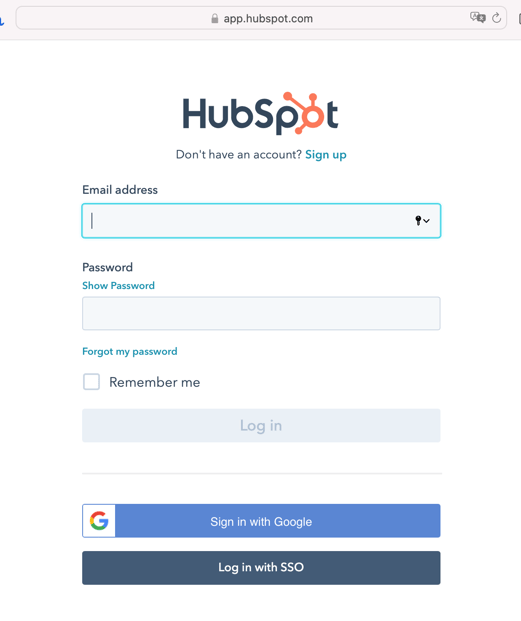 NOTE: Because your EPP Portal is an Enterprise portal, it may require you to log in using Two Factor Authentication for the first time for security purposes (you can click "Remember this Device" after logging in for the first time). Learn more about this requirement here.
3. After logging in, select any option below: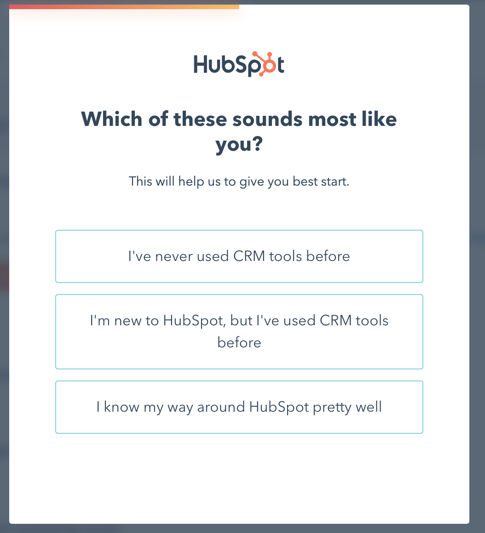 4. Select any option below: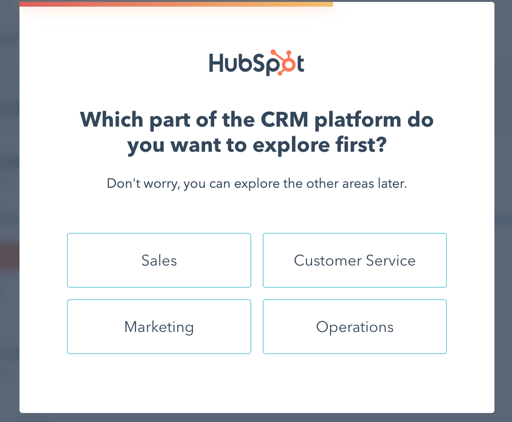 5. Click "Turn off the user guide" at the bottom of the page to skip.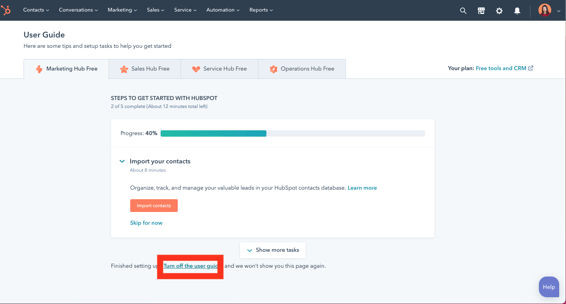 Your portal is now activated and are now on the HubSpot software dashboard!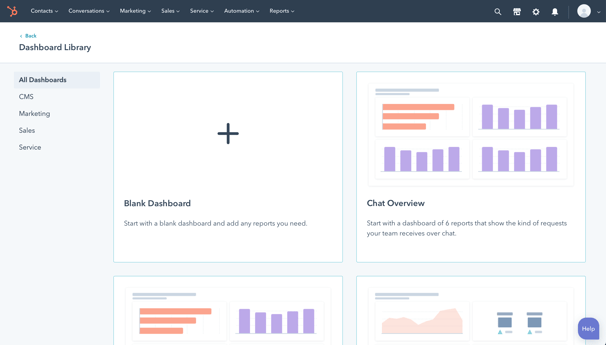 -----
We would love your feedback on this article and onboarding process! Please click "yes" or "no" below to let us know if this is helpful.