Learn how to activate your portal after being approved and accepted into the EPP.
1. Navigate to your email where you will receive an invitation email from HubSpot (noreply@hubspot.com) called "You've been invited to join HubSpot"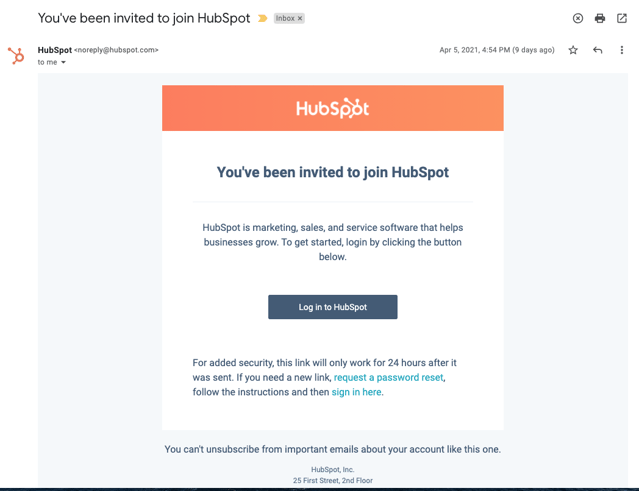 2. Open this email and click "Log in to HubSpot"
3. Your portal is now activated!

TIP #1: Make sure to activate your portal within 24 hours of receiving the email so your activation link doesn't expire! If you need a new link, click "request a password reset" at the bottom of the original email you received.
TIP #2: Renaming your portal can help you identify which portal is the EPP portal when you add your students in case you already have multiple HubSpot accounts. Your EPP Enterprise portal's default name is "edu.com" and you can also check your specific EPP Enterprise portal HUB ID in your "Congratulations and Welcome to the EPP" email.
-----
We would love your feedback on this article and onboarding process! Please click "yes" or "no" below to let us know if this is helpful.