Setting the correct minimum settings for student users will allow them to complete HubSpot Software certifications and access your EPP portal's enterprise tools.
The below screenshots are a companion reference to the article creating a "Student" Permission Set.
Copy the exact permissions below for your "Student" Permission Set.

Under the CRM Tab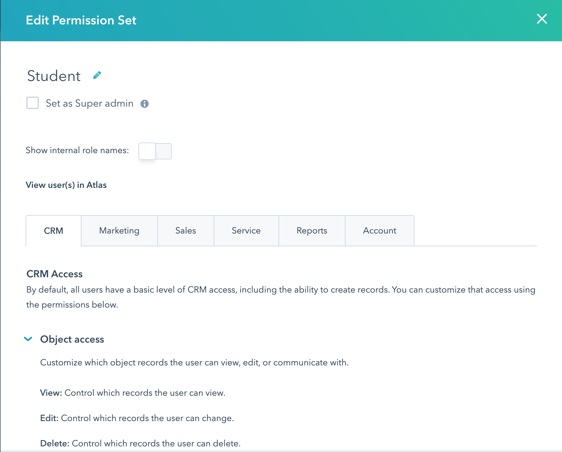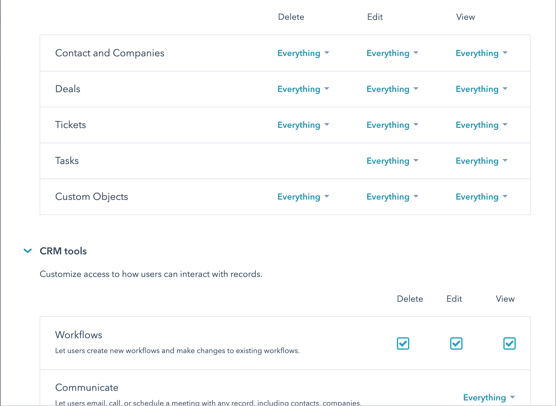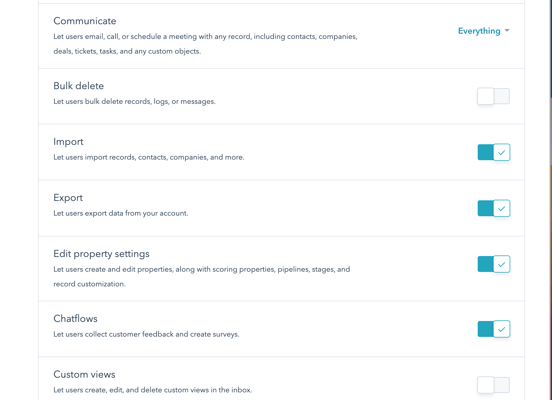 Under the Marketing Tab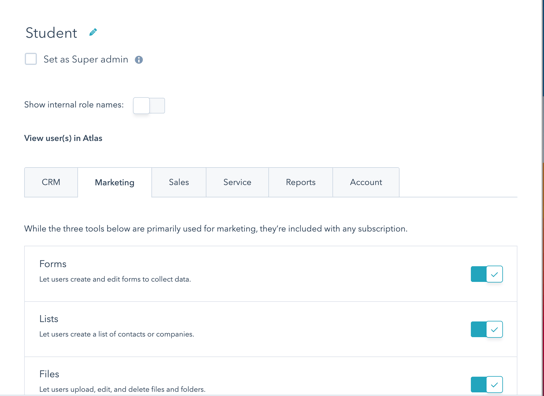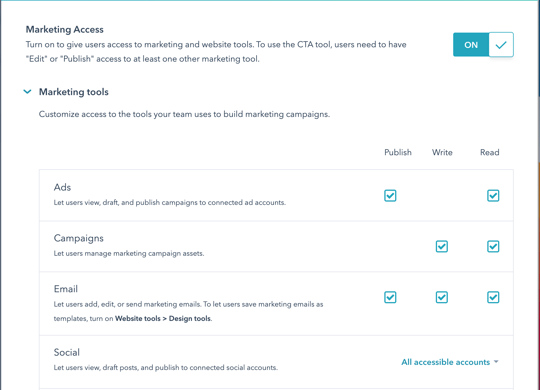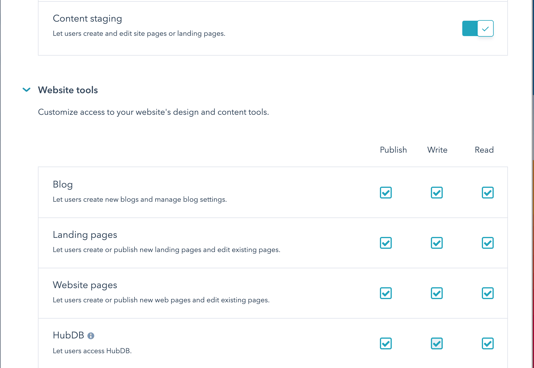 Under the Sales Tab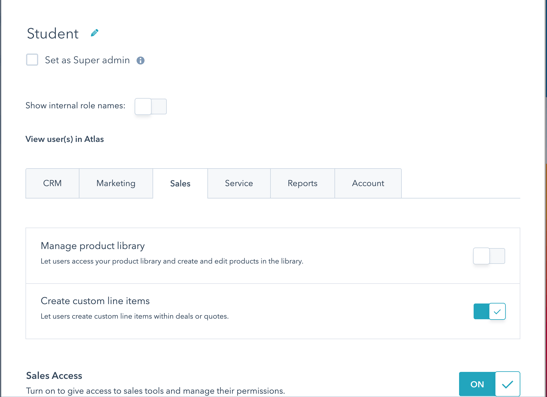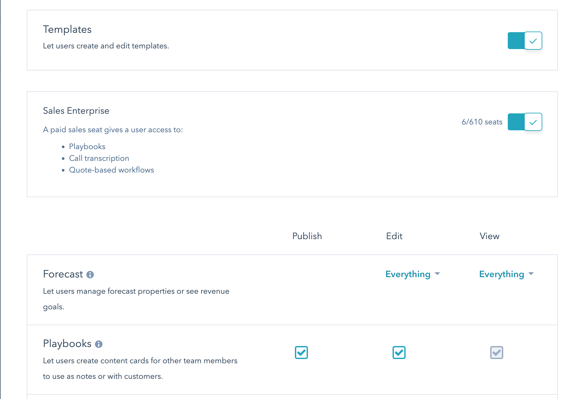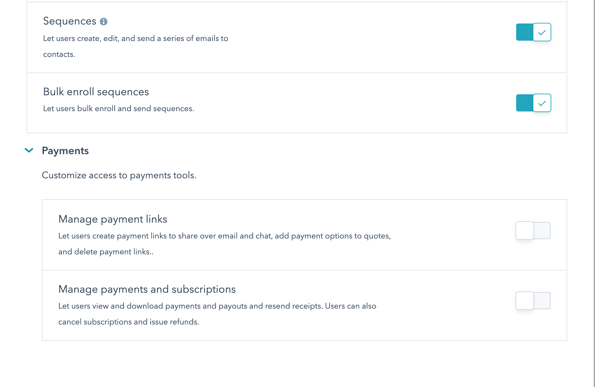 Under the Service Tab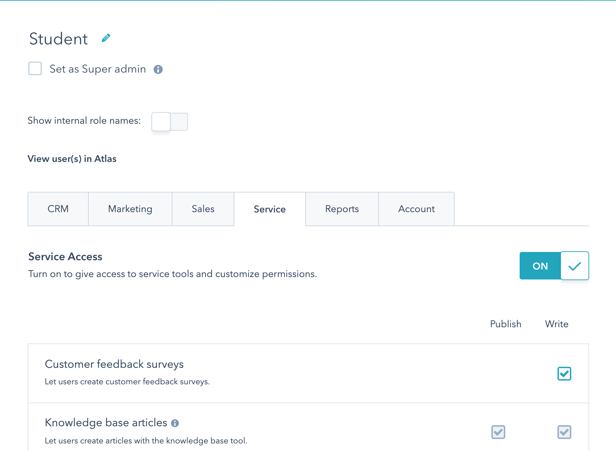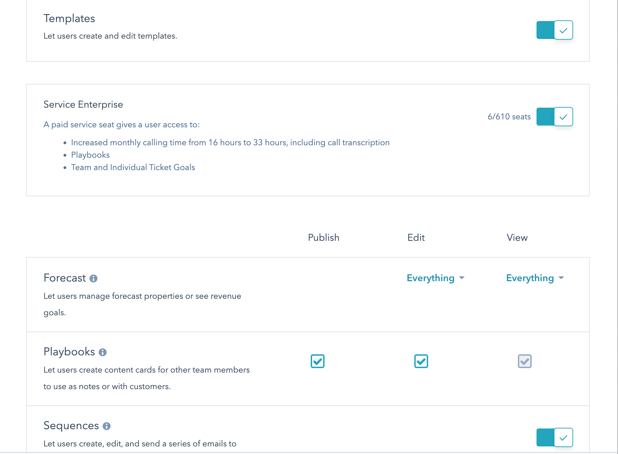 Under the Reports Tab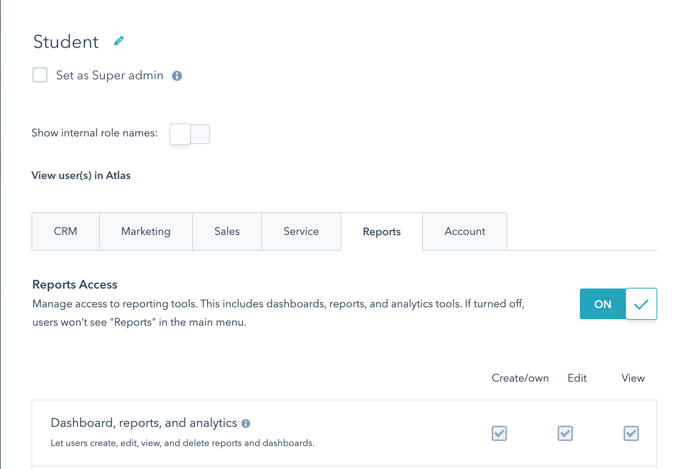 Under the Account Tab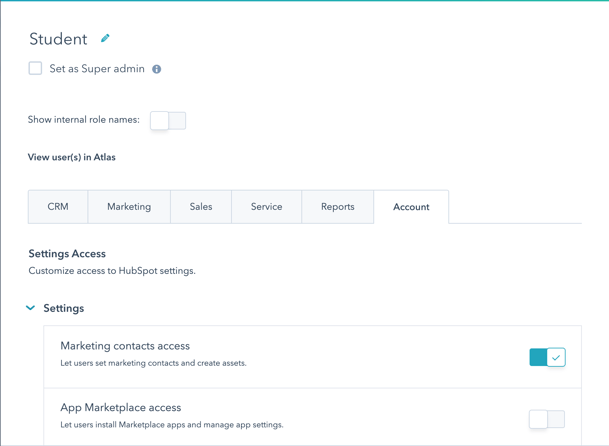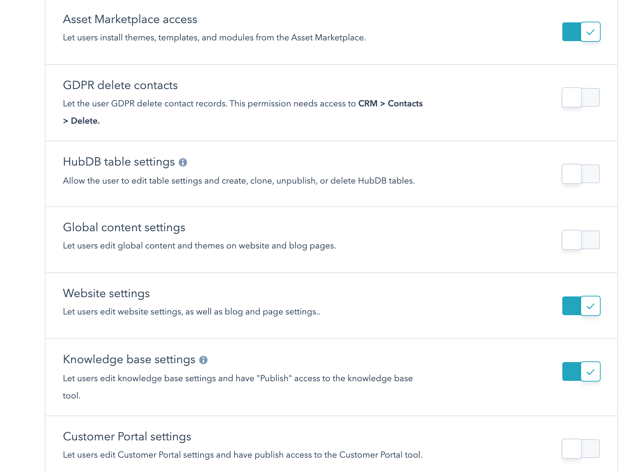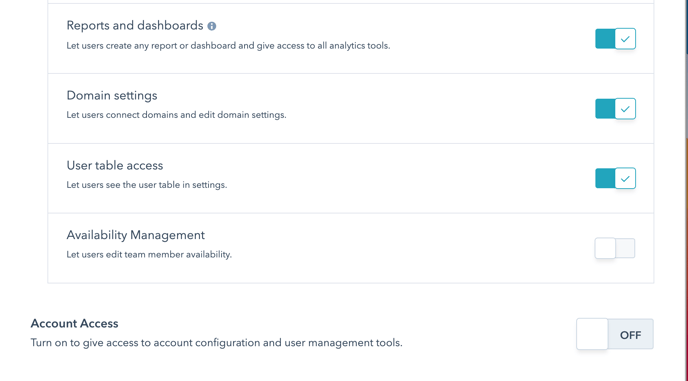 👉Tip: If you notice your students in the future are running into limitations in the software, it is most likely due to a permissions setting. For more information on the settings needed for HubSpot Software certifications and practical exercises, click here.
If you run into any issues regarding permissions after reviewing the above information, reach out to educationpartners@hubspot.com.


➡️ Step 3 of 3 of Portal Set-Up: Add students as users in the portal
-----
We would love your feedback on this article and onboarding process! Please click "yes" or "no" below to let us know if this is helpful.