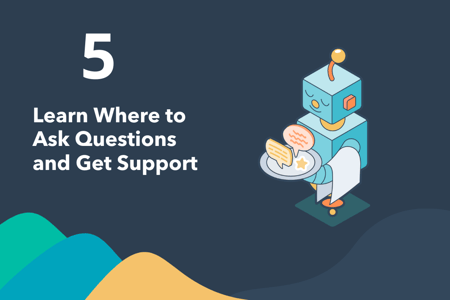 Congratulations on activating your software, adding your students, checking out our teaching resources and joining the EPP! We are so excited to have you and want to continue to set you up for success with the following support.
FAQ Knowledge Base
For 24/7 support, search your question in the search bar of our FAQ Knowledge Base.
9 times out of 10, your question has been asked and answered!

Post Questions in the Community
For the 1 out of 10 questions not answered, post them in the community here for the quickest response.
For personal EPP portal questions, contact us at educationpartners@hubspot.com
Tech Support Questions, utilize the chatbot in the bottom right hand corner or submit a ticket.
Happy Teaching!