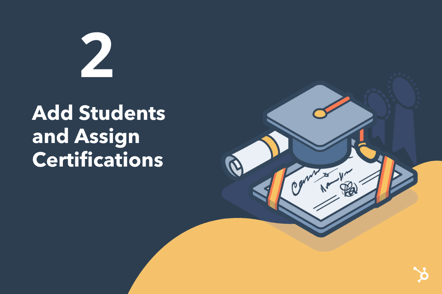 How To Add Your Students To Your EPP Enterprise Portal:
1.
Follow these steps
to add your students as users and send them this
powerpoint
so they know what to expect when activating their accounts.
2. Give your students permissions to edit and create within your portal following these
steps
.
NOTE: Students can only utilize your EPP enterprise software if they are added to your account, even if they already have a HubSpot account.
How To Assign Certifications To Your Students:
1. Follow these
steps
to assign certifications to your students.
2. Check out all of our certifications
here
and toggle the "show only certifications" button to "on".
Need some inspiration on which certifications to start?
We recommend:
>>>>>>>>>>>>>> Step 3 of 5: Check Out Our Teaching Resources